Letters: Q & A
The following are letters I have received from people with my replies. I'm hoping that this will help out others who have similar problems and quesitons.

Have a question? E-mail me!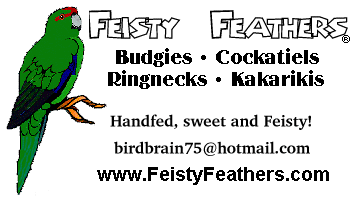 Go Back
All articles and images contained on this site are © 1998, 1999 by Feisty Feathers unless otherwise noted and may not be reprinted or used in any way without the author's permission.