Cockatiel Growth Visual Guide: Week 1
Note to Viewer: There are two sets of images for this section. The first set (2004) has a dark background and yellow lettering. These chicks were initially parent raised. The other set (1999) has variable background and text (usually blue). These chicks were incubator hatched and handfed from Day 1. I must say that the incubator hatched chicks appeared to grow faster, and looked better.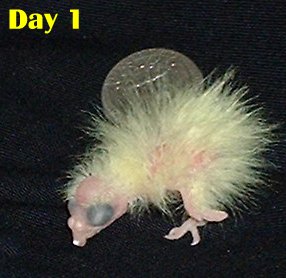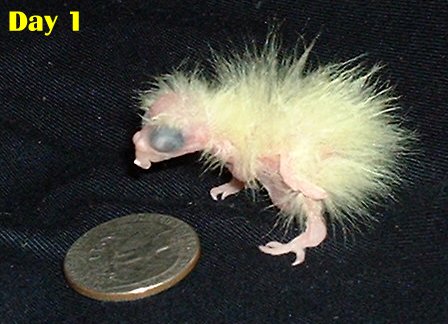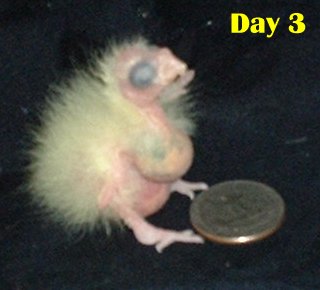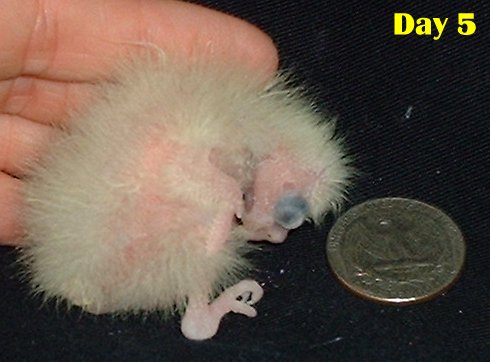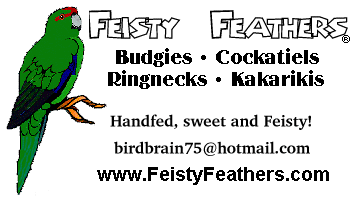 Go Back
All articles and images contained on this site are © 1999 by Feisty Feathers unless otherwise noted and may not be reprinted or used in any way without the author's permission.